Aluminum steel guy wire dead end guy grip strandvise
Product Detail
Product Tags
Oveview
The strandvise & Automatic strand deadend &Splice is used primarily by telephone and electric utilities to terminate strand or rod at the pole top and at the anchor eye. For Suspension Strand, Guy Strand and Static Wire. Used to terminate aerial support strand messenger, and at the top and bottom ends of down guys. All-Grades Automatic strand deadend is for those 7-wire strands and solid wires identified by name brands, coatings, types of steel, and within diameter ranges listed, but not 3-wire strand and not Alumnoweld. Recommended use on Galvanized zinc coated, Aluminized, and Bethalume.
Application: • For deadend applications with overhead or down guy wire • "Universal Grade" are recommended for use with Alumoweld, Aluminized, EHS and Galvanized Steel • "All Grades" are recommended for use on Common Grade, Siemens-Martin, High Strength Utility Grade, Galvanized and Aluminized steel strand
Features:
Accommodates a wide wire range
Can hold a minimum of 90% RBMs
Can be used with different steel strands
Simple design for easy and fast installation
Suitable for both overhead and down guy wires
The cone-shaped design give ensures that they have a tight grip on the strands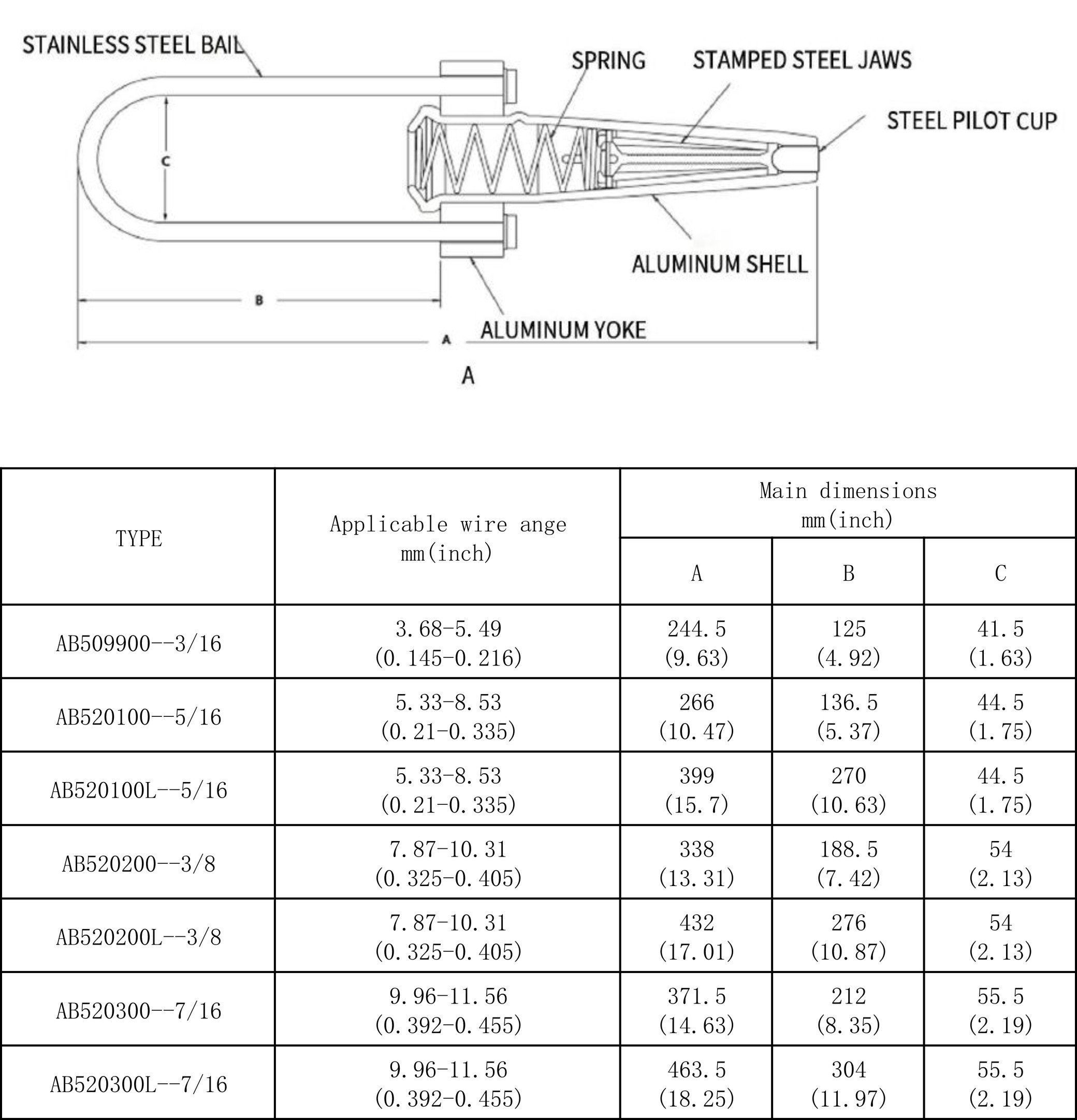 1.Place the anchor bail around the anchor eye and squeeze the bail legs together to slip
the yoke over the bail ends. See FIG 1
2. Install the LONG installation bail into the outer ears of the yoke and connect the chain
hoist hook. See FIG 2
3. Attach the chain hoist onto the guy wire and apply tension to remove slack on the guy wire.
4. Install the gripping unit by inserting through the yoke. **Do not remove the colored plug** See FIG 3
5.After inserting the gripping unit through the yoke, twist the gripping unit, until the gripping unit
"bubble" is facing outward, to lock it in the yoke. See FIG 3b
6.To ensure proper installation and long term performance ensure the ends are clean cut, free of
burrs, and are not frayed; cable should be straight and inlay (no bends, kinks, or curves)
7.Insert guy wire ensuring all strands enter the pilot cup, then push guy wire through the gripping
unit until it displaces the colored plugand exits the gripping unit. See FIG 4
8.Guide the wire to clear the anchor eye. See FIGURE 4b
9.Finish installation by adjusting the guy wire to the desired tension.
10. Visually inspect installation and remove hoist. See FIGURE 5
•GDE series dead ends are rated at 90% RBS MAX
•These installation instructions are for reference only. All safety guidelinesmust be followed. These instructions
do not supersede utility protocols.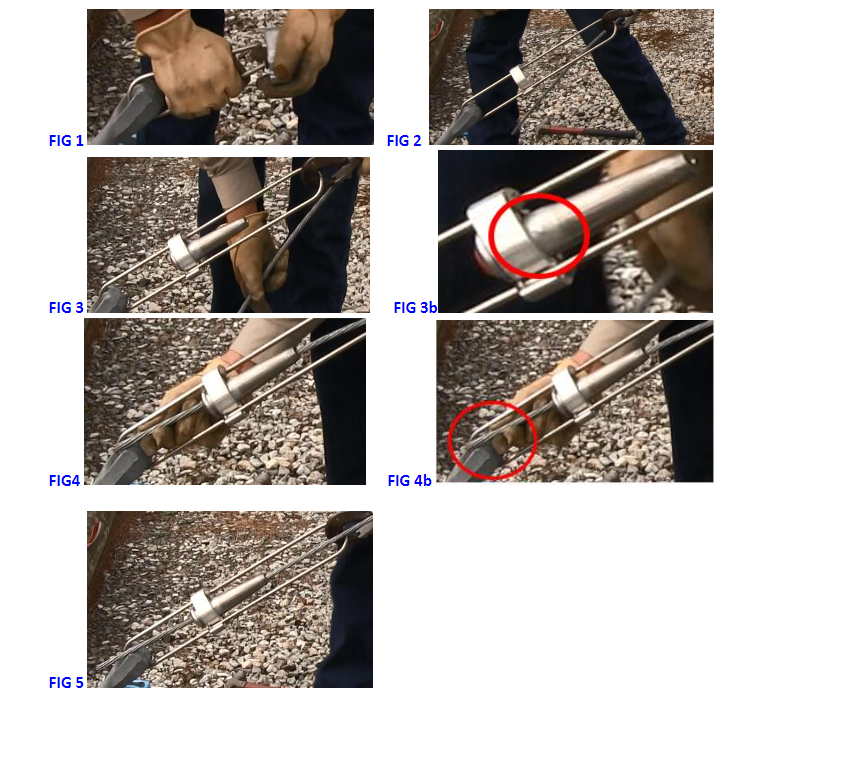 ---
Previous:
YH Composite Coated Zinc Oxide Arrester
Next:
Steel Guy Wire
---