Product Detail
Product Tags
Copper Aluminium Hot Line Clamp
Description:
*Hot Line Clamps are live line tools compatible for distribution tap connections.Bronze Alloy and Aluminum Alloy castings offer high strength, corrosion resistance, and conductor compatibility.
*Extended jaw width means excellent conductor contact, reduced joint temperature, minimal conductor cold flow and reduced twisting of the conductor during installation.
*Spring loaded feature compensates for cold flow and offsets tightening torque vibrations.
*Forged eye bolts provide corrosion free strength and uniformed expansion under loading.
*The side positioned tap connection prevents possible corrosion of conductor or clamp on bimetal connections.
*Successful Current Cycle testing per ANSI C119.4 provides assurances that the MPS hot line clamp will withstand the ampacity of a properly installed       connection.
For Aluminum and ACSR conductor.
• Designed for standard "hot stick" application.
Material:
Body and Keeper – Aluminum Alloy
Eyebolt – Bronze Alloy – Tin Plated
Eyestem – Bronze Alloy, Forged or Stainless Steel
Spring (on eyestem) – Stainless Steel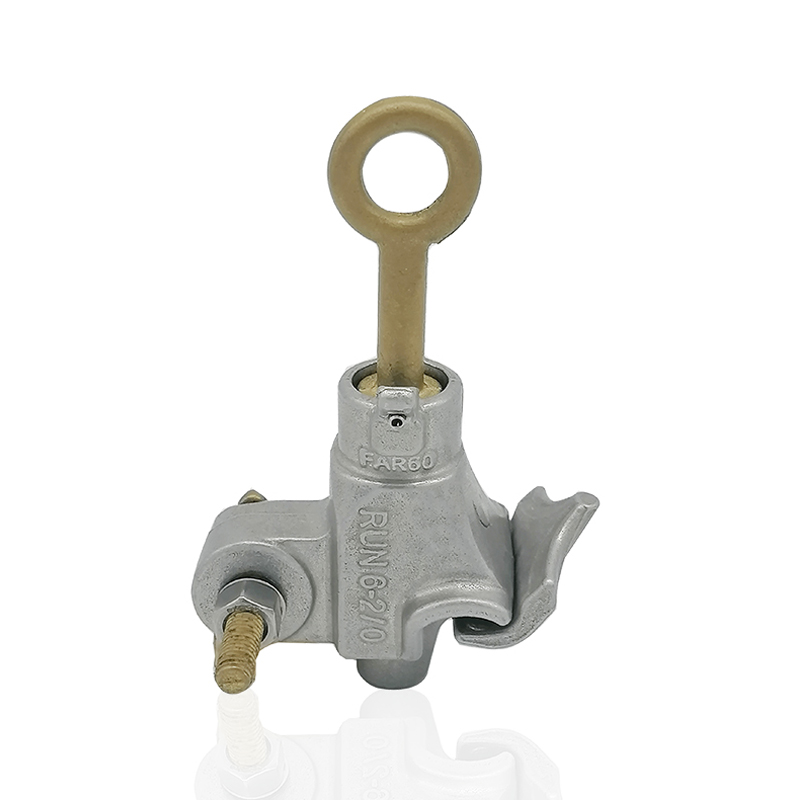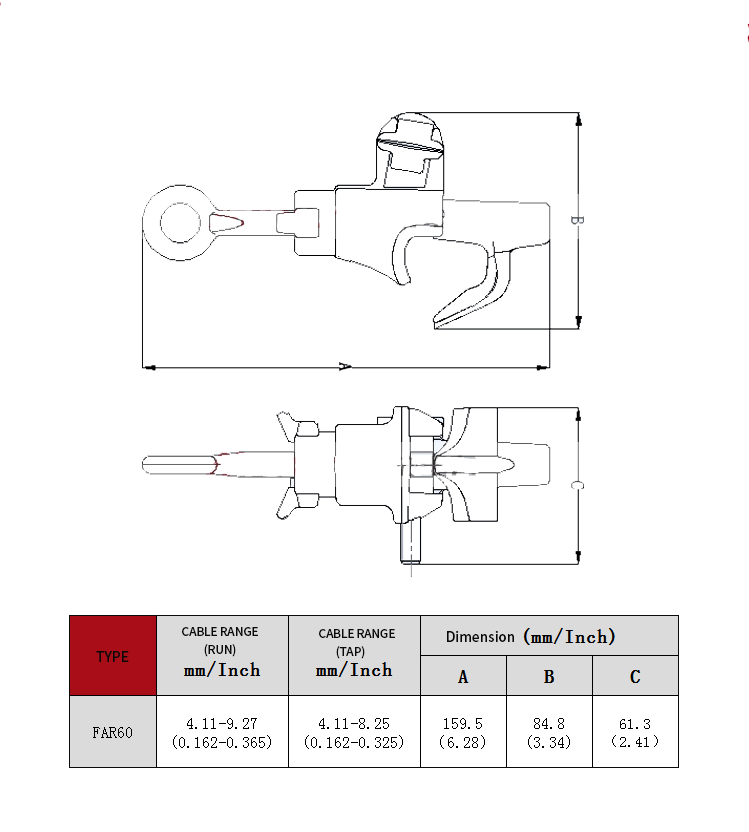 ---
Previous:
Aluminum hot line tap clamps
---