Product Detail
Product Tags
Introduction
Live line connector YZ type  for hot line work are live line tools compatible for distribution tap connections.
Material
Live line connector made of Bronze alloy & aluminum alloy, with high strength, corrosion resistance and conductor compatibility.
hot line clamps, Protected thread
Hot Line Clamps are designed for installing or removing distribution tap connections with standard hot line tools and equipment
Hot Line Clamps are cast from high strength bronze or aluminum alloy and forged eyebolts in stainless steel
Eyebolt coated with high temperaturegrease, assuring easy turning in all weather conditions
Full-current rated connector for use as an in-line jumper OR device tap.
An increased conductive path and surface contact area between the main and
tap line increases current ampacity rating.
Typical applications are transformers, lightning arrestors, cutouts, etc.
Can be installed directly to the main line. No need for using a bail or stirrup.
Incorporates the use of a Stainless Steel eye bolt for increased strength and corrosion resistance.
Constructed of 6061-T6 structural aluminum alloy to provide high strength and conductivity.
Exclusive high-conductivity grit type corrosion inhibitor is factory applied for ease of installation and longevity while the connector is in service.
Remains permanently locked through fault current or power surges.
Horizontal wedge action prevents the conductor form "sticking" during the removal process.
Easy to remove without damaging cable.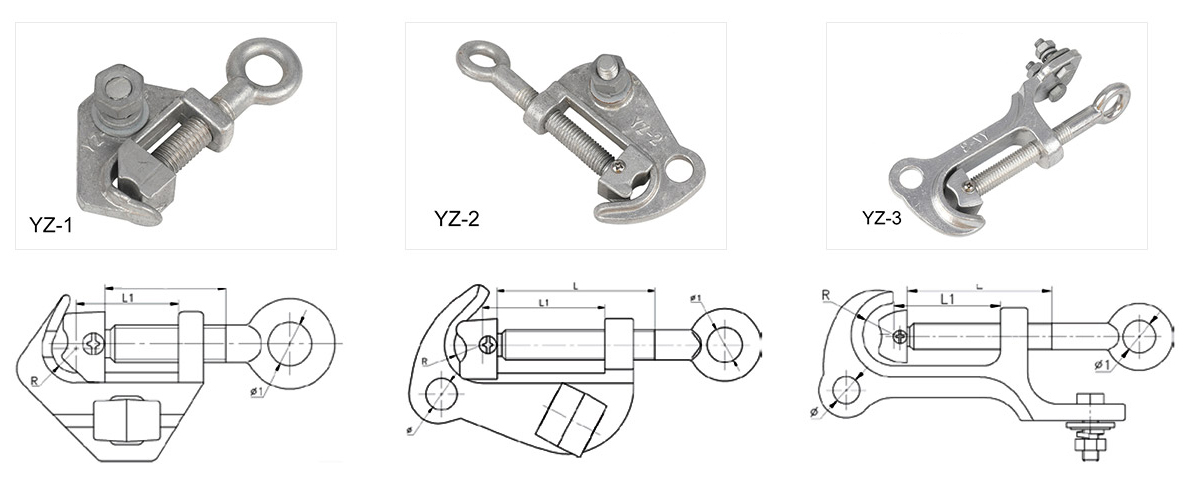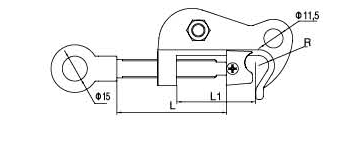 ---
Previous:
Aluminum alloy hot line connectors
---