NLL Bolted type strain clamp
Product Detail
Product Tags
Product Description
 NLL series aluminum alloy strain clamp (bolt type) is suitable for 10kV and below overhead lines. Aluminum conductor or steel core aluminum wire is fixed on the tension pole. Overhead insulated aluminum conductor and insulated aluminum cover are used together to provide insulation protection.
Structural characteristics
Executive standard
In line with GB/T 2314 "General technical conditions for electric power fittings" and conform to IEC, BS, GB AND ANSI Technical standard request and type test stipulations.
Raw materials
High-strength corrosion-resistant aluminum alloy material;
Insulation cover material polyethylene (black);
The connection method
The product is suitable for overhead insulated aluminum stranded wire;
The clamps are bolted to other accessory products.
5. Use

The bolt type tension clamp is suitable for fixing and tightening the overhead insulated conductor on the end of the end of the overhead insulated conductor with rated voltage of 10kV and below.
Structure Feature
1. The fuselage is made of high strength aluminum alloy
2. Smooth surface, long service life or galvanized
3. Convenient installation
4. No waste of electric energy
 5.The clamp is made of high-strength, anti-oxidation aluminum alloy die-casting,
without hysteresis and eddy current, and is an energy-saving fitting; the product is bolted and has good grip.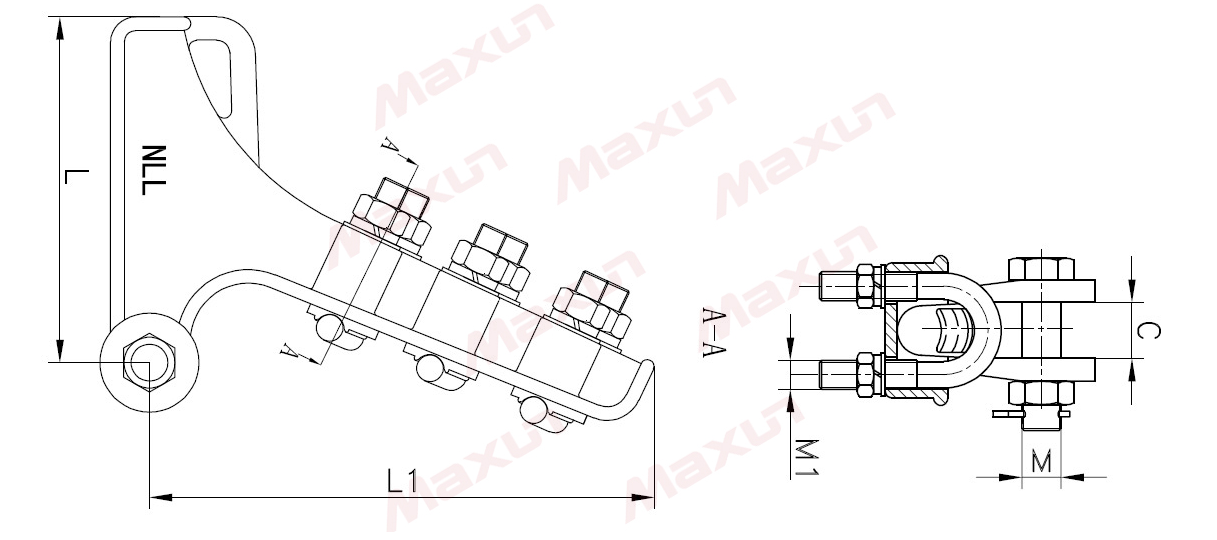 Specification and Technical Data



 Bolted type strain clamp
PG series aluminum alloy strain clamp (bolt type) is suitable for 10kV and below overhead lines. Aluminum conductor or steel core aluminum wire is fixed on the tension pole. Overhead insulated aluminum conductor and insulated aluminum cover are used together to provide insulation protection.
1. The fuselage is made of high strength aluminum alloy
2. Smooth surface, long service life or galvanized
3. Convenient installation
4. No waste of electric energy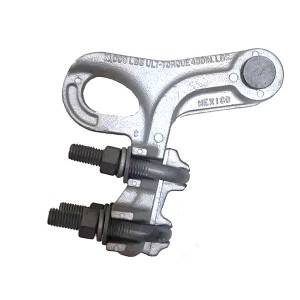 ---
Previous:
PAL Aluminum tension clamp
Next:
Strain clamp
---